The pro epi institut for surgical prosthetics and epithetics / anaplastology in Berlin would like to extend a warm welcome to you!
Our website is intended to provide detailed information about our specialist fields of surgical prosthetics and epithetics and associated services.
Through closely collaborating with various university clinics and private clinics, Prof. Dr. Carsten Matuschek's team draws on decades of professional experience in the field of surgical prosthetics and epithetics. As a state-recognised specialist company, the pro epi institut in Berlin is located on the grounds of the DRK-Klinikum Westend. In addition to providing personalised consultations, care and support, the pro epi institut also offers state-of-the-art technologies for customised aesthetic facial reconstructions.

Working closely together with patients and doctors is a matter of course for us. We attach great importance to an individually tailored course of treatment and ongoing support, including beyond the treatment itself.

As an institute for surgical prosthetics and epithetics, our main objective is to provide you with the best possible quality of life you were, are or should be used to.
Call us or send us an email to arrange an appointment.
We would be happy to provide you with detailed, no-obligation advice as part of a personal meeting at our facility.
Phone: +49 (0)30 / 3035-5903

Email: info@proepi-institut.de

pro epi institut
Klinikum Westend
House W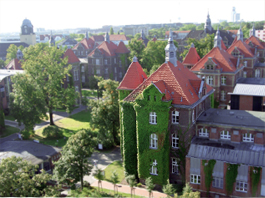 Spandauer Damm 130
14050 Berlin
Fax: +49 (0)30 / 3035-5905
We are a state-approved specialist company for epitheses and surgical prosthetics.
We offer the complete range of epithetic reconstructions, which includes ear, nose, eye and hand epitheses as well as synthetic bulbous shells.

In addition, we create customised surgical reconstruction aids. The close collaboration with our interdisciplinary treatment team, which consists of oral and maxillofacial surgeons / ENT specialists, oral surgeons, speech therapists, master dental technicians and medical engineers, significantly contributes to optimise care and treatment success.


Altogether, we can draw on more than 45 years of experience in the field of epithetics and surgical prosthetics.  

Our patients benefit from our extensive experience and more particularly our highly skilled design and creation of epitheses and surgical reconstruction aids.

The team at our institute, led by Dr Carsten Matuschek, looks forward to hearing from you.